Podcast: Play in new window | Download
Subscribe: Apple Podcasts | RSS | More
Why You Should Listen?
After ten years of prepping himself as an assistant coach, at MidAmerica Nazarene University and Washburn University, Matt Keeley takes over as head coach for the OUAZ Men's Basketball program.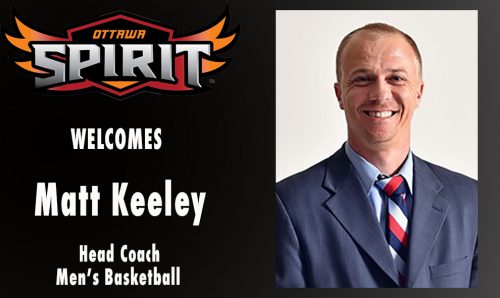 Coach Keeley was blessed to work for two college coaching legends during his time as an assistant.  He was fortunate to assist Rocky Lamar and Bob Chipman.  The both of them have combined for over 1,500 wins, have won National Championships and have been in multiple Final Fours.
He has been granted the opportunity to build a college program from scratch.  This will be the inaugural season for the OUAZ Men's Basketball program.  Coach Keeley is excited to take everything he has learned from being a successful assistant coach and an All-American point guard to this endeavor.
In his interview, Coach Keeley will give you his formula to develop a successful culture from scratch.  You will learn how he evaluates prospective student-athletes to help build and maintain the culture. You will find out what are the 3 things that are being focused on and off the floor to instill success.  As well Coach Keeley gives tips on how to show toughness in the game of basketball and much more…
Enjoy this episode of The Jim Huber Show!
What You will Hear In This Podcast
1:02- Steps that Coach Keeley is taking to build the program from scratch
2:43- How to sell an upstart program to a potential recruit and parent
3:54- Coach Keeley's keys to developing a successful culture
7:15- How to identify the players that will be instrumental in building a legacy
10:56- Tips to prepare yourself to become a successful head coach
15:43- What Coach Keeley is looking for in a PG to lead his program
16:53- 3 Things that Coach Keeley is emphasizing on and off the court
21:43- Ways to show toughness in the game of basketball
You can follow Coach Matt Keeley at @CoachKeeleyOUAZ ‏
To get information on the OUAZ Men's Basketball program go to: http://www.ouazspirit.com/sport/0/1.php
Please leave a reply if you have any suggestions or comments about what you learned from Coach Matt Keeley or hit me up at @jimhubershow
Remember: "Let's Make The World Better Through Sports"