Podcast: Play in new window | Download
Subscribe: Apple Podcasts | RSS | More
Why You Should Listen?
This podcast looks at the benefits of Dr. Dish and Pro Skills Trainer Jefferson Mason makes the case for Dr. Dish supremacy in the basketball skill development world.
Jefferson Mason had great success as a basketball player.  He spent 2 ½ years at the NCAA Division I level, was named a Division II All-American and played professionally overseas and in the D-League.  He has taken his basketball pedigree to Dr. Dish where he serves as their Training Specialist and Business Development Manager.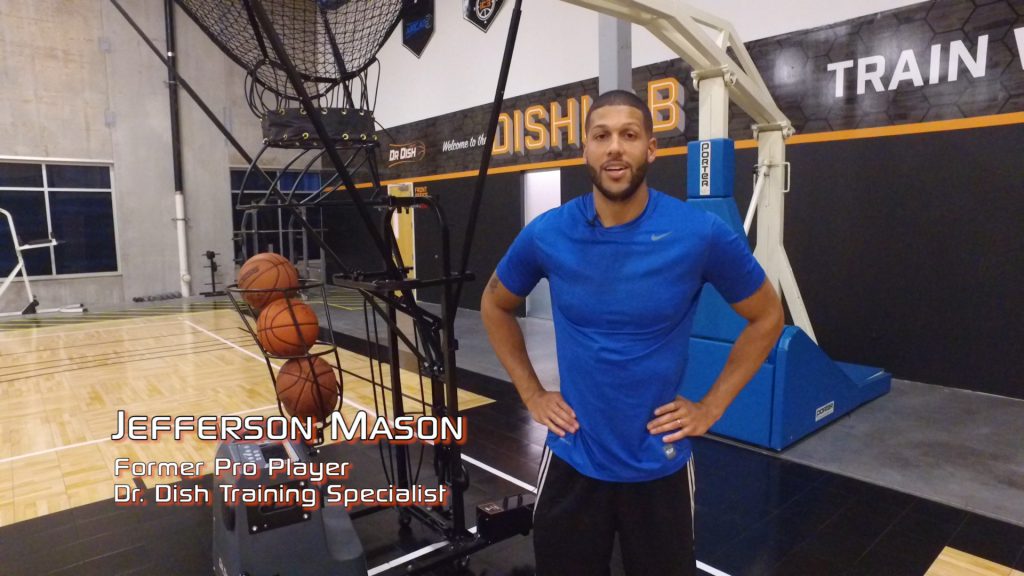 In his interview, Coach Mason will give you strategies that he uses to focus on complete basketball training.  He explains the differences between Dr. Dish vs the Gun.  You will understand how the Dr. Dish system helps to create more game like situations in the workouts.  Coach Mason goes over their recently developed Skill Builder which allows coaches to select or create complete workouts and much more…
Enjoy this episode of The Jim Huber Show!
What You will Hear In This Podcast
3:03- Getting to know Coach Mason
4:08- What are the unique advantages that Dr. Dish has vs The Gun?
7:15- How Dr. Dish has the flexibility to move the net system for different age groups or to work on different shots close to the basket
8:10- Ways that Dr. Dish system can be used inside or outside
10:33- Becoming a complete trainer is the most effective way to developing players
11:37- How to develop game like situations in your skill development workouts
12:37- Balance between Block vs Random type drills in workouts
15:51- Dr. Dish training management system allows you track a players progress
16:42- The best ways to keep a player motivated and confident even when they are struggling in workouts
17:59- How to find Dr. Dish products and training information
You can follow Coach Jeff Mason's training at @drdishbball
To get information on the Dr. Dish products and services go to https://drdishbasketball.com/
Please leave a reply if you have any suggestions or comments about what you learned from Coach Mason or hit me up at @jimhubershow
Remember: "Let's Make The World Better Through Sports"