Podcast: Play in new window | Download
Subscribe: Apple Podcasts | RSS | More
Why You Should Listen?
Northwest Missouri State Head Coach Ben McCollum has developed the "BearCat Way" culture over the last 8 years.  That culture has contributed in winning the 2017 NCAA DII Men's Basketball Championship (35-1), three Sweet 16 finishes and five MIAA regular season titles.  During that time, Coach McCollum has been named Clarence "Big House" Gaines National Coach of the Year and three time MIAA coach of the year.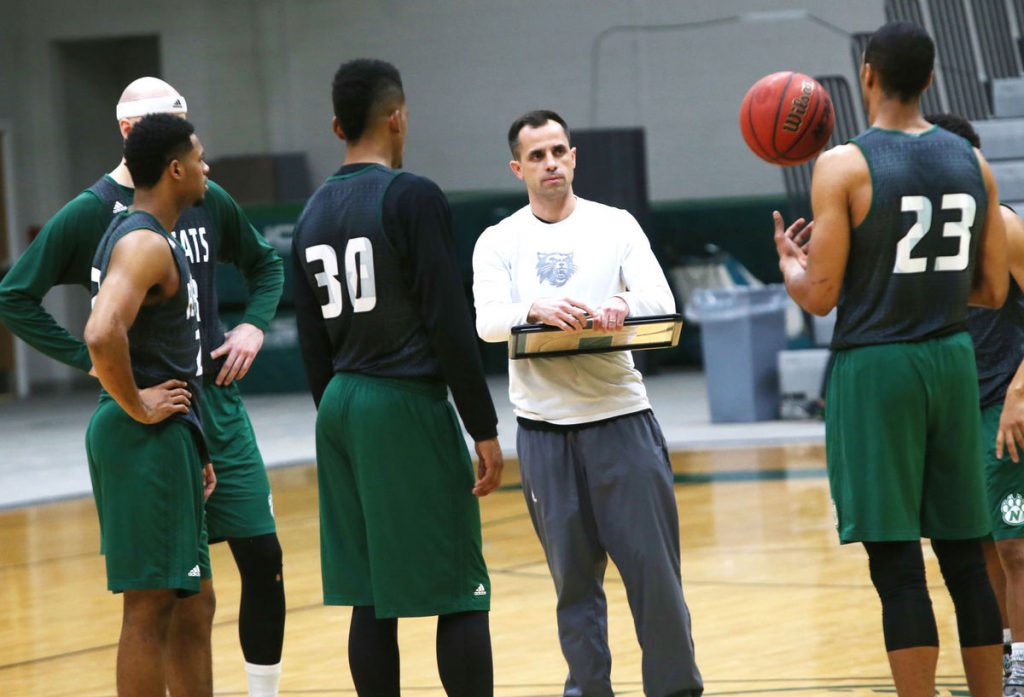 In his interview, Coach McCollum will give you the successful strategies he has implemented at Northwest Missouri State.  You will learn how he evaluates if a prospective student-athlete will have the right character traits to succeed in their program.  You will find out how Coach McCollum doesn't allow negative energy to enter his program, how he gets his players to "Impose their Will" on a daily basis and much more…
Enjoy this episode of The Jim Huber Show!
What You will Hear In This Podcast
1:24- What is the BearCat Way at NWMSU?
2:50- How Coach McCollum evaluates to make sure a player is the right fit
4:54- No bad attitudes and negative energy tolerated in the program
8:30- Justin Pitts going from barely recruited to NCAA DII Player of the Year
12:31- The motto "Impose Your Will" is infused in their program on a daily basis
14:04- How freshman Ryan Welty shot 67% from the 3 point line
16:55- "Don't shoot it because you are open, shoot it because it is a great Shot"
18:16- The ways that Coach McCollum communicates what is a great shot for each player
20:48- Coach McCollum's 3 second rule on discussing mistakes with his players
21:52- How Coach McCollum uses practices to develop a great defensive team
24:33- Being on time is being late at NWMSU!
You can follow Coach Ben McCollum at @CoachMcCollum 
To get information on the Northwest Missouri State Men's Basketball program go to http://bearcatsports.com/index.aspx?path=mbball
Please leave a reply if you have any suggestions or comments about what you learned from Coach Ben McCollum or hit me up at @jimhubershow
Remember: "Let's Make The World Better Through Sports"