Podcast: Play in new window | Download
Subscribe: Apple Podcasts | RSS | More
Taking over and turning around a losing program takes a plan, and Kevin Thomas has been the man with a plan at State Fair Community College in Sedalia, Missouri.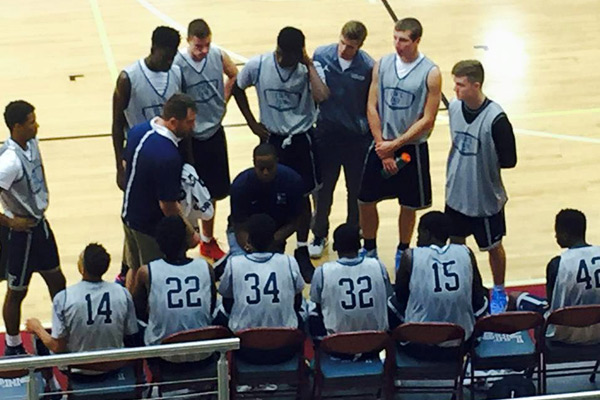 Coach Thomas applied the principles he learned playing for college basketball's all-time winningest coach Gene Bess with 1,243 wins.  He took over a struggling 4 and 24 program and turned it into a nationally ranked program in three years.
In this Jim Huber Podcast, you will receive tales from JUCO land, the secrets to recruiting, motivating players to buy in and win.
Enjoy this episode of The Jim Huber Show!
What You will Hear In This Podcast
1:18- Playing for Gene Bess who has won over 1,200 games
3:30- How to use KISS as a recipe for success
4:30- The importance of developing well rounded players
5:51- Ways to keep it simple on the defensive end of the court
6:51- How Kevin Punter fought through adversity to star at Tennessee
10:16- Strategies that Coach Thomas has used to develop All-Americans
11:43- What we can learn from Marcus Mondaine's life?
13:35- The characteristics that coaches love to see in players they coach
16:27- The reasons that a player should attend Junior College
17:30- How do you find a school that is the right fit?
19:45- Experiences of playing with former NBA player Isaiah Rider
Find information on Coach Kevin Thomas and State Fair Basketball at: http://sfccmoroadrunners.com/sports/mbkb/index
Hit me up @jimhubershow
Remember: "Let's Make The World Better Through Sports"