Podcast: Play in new window | Download
Subscribe: Apple Podcasts | RSS | More
Why You Should Listen?
In this Jim Huber Podcast, you will learn the art of shooting with NBA shooting instructor Dave Love.  While with the Phoenix Suns, Coach Love was able to increase players' shooting percentages.  These successes led him the opportunity to work with Grant Hill and DeShawn Stevenson, as well being hired by Oklahoma City Thunder as a shooting consultant.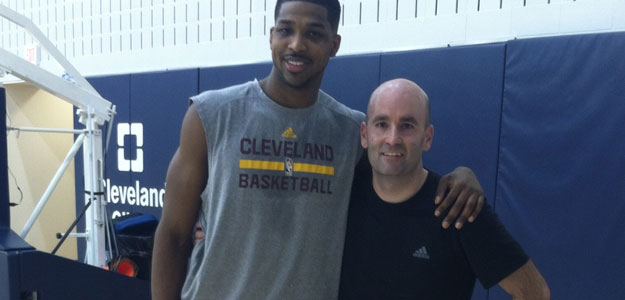 In 2013, Coach Love was hired by the Cleveland Cavaliers to work with fellow Canadian Tristan Thompson.  Thompson became the first player in NBA history to switch his dominant hand, and under Coach Love's guidance increased his career high from the free throw line from 60% to 69%.
He is currently the Orlando Magic shooting coach.  Coach Love has had a huge impact on Aaron Gordon, who has said, "Dave Love is a shooting guru…"
This podcast is an opportunity for you to be a fly on the wall while a respected NBA shooting instructor discusses his passion and art, making the best shooters in the world better.
Enjoy this episode of The Jim Huber Show!
What You will Hear In This Podcast
0:27- Who is Dave Love?
3:14- The reason that Coach Love doesn't teach the "Sweep and Sway"
4:22- The opportunity to be mentored by Chip Engelland
5:36- Ways to develop credibility as a coach with NBA players
9:31- Two most important mechanics in shooting for Coach Love
11:30- Should you teach the hop or the 1-2 stop?
15:16- Strategies to use in developing the mindset of an elite shooter
17:53- The benefits of using a word or gesture to communicate a key point
20:17- How much time should be spent on form shooting?
22:31- The progressions that Coach Love uses in teaching form shooting
23:19- The importance of touch to be a successful shooter
25:24- Can you get to a place of quiet confidence?
27:25- Simple strategy to implement that will help a shooter keep a positive perception
29:31- The process that led Tristan Thompson to switch shooting from left-handed to right-handed
Follow on Twitter: @CoachDaveLove
Find information on Coach Dave Love at http://www.coachdavelove.com/
Hit me up @jimhubershow
Remember: "Let's Make The World Better Through Sports"