4 Skill Development Techniques That Few Coaches Are Aware Of


Take a look at these 4 skill development techniques from Don Kelbick. These great techniques will lead to improvement and prevent boredom.




How To Develop An Explosive First Step & How Having a "Long" First Step Can Actually SLOW You Down!


To name a few, Lebron James, Derrick Rose, & Dwyane Wade all have explosive first steps. This puts pressure on the defense and opens up many scoring opportunities for...




NEW Three Man LSU Drill


This drill works on converting a layup in transition, and quickly transitioning to deny defense by face guarding the offensive player. It can also be used to practice getting open against pressure.




Why Shoot With An Arc?


Don Kelbick simplifies and uses common logic on why it's important to have an arc on your shot.




Do You Sub Offense / Defense (During Dead Ball Situations)?


The more you coach this game and the higher level you get to... you will find game situations where you can or should sub a better defensive player to make a stop. Or sub a great ball handler / shooter because you...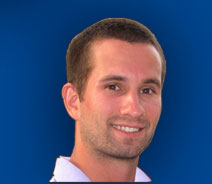 MESSAGE FROM
JOE HAEFNER



Great (or Terrible?) Story On What Youth Basketball Is All About



Here is a great story from Jim Bado on his experience with coaching youth basketball. It really shows what youth basketball should be all about.

Matthew and I strode through the chilly, snow-flecked darkness outside the soaring..

>>More