We hope you like our new newsletter format. Let us know what you think...





NEW Baseline Out of Bounds Play - Chicago Bulls vs. Orlando Magic


This is a great misdirection play that I saw the Orlando Magic run against the Chicago Bulls on 1/2/10 towards the end of the game. Everything was executed perfectly, except…



NEW Drill - Go, Go, Go!


The competitive, fun drill is designed to improve each player's defensive posture and technique, reward effort, aggressiveness and quickness, and create offensive and defensive transition situations…



Offensive Tip - Bobby Knight Says You Should NOT Use Down Screens Anymore


Learn why down screens can lower your shooting percentage and what you should do about it!



3 Simple Strategies to Attack a Zone Defense


Want to score more points against zone defense? Here are 3 really simple yet effective strategies that every coach should consider...



9 Powerful Questions for Every Basketball Coach - Ignore Them at Your Peril


By the time you finish reading these questions, you'll realize that coaching is much simpler that you thought and you'll start to unlock the secrets to successful coaching.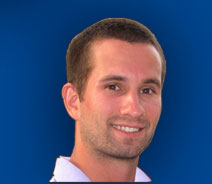 MESSAGE FROM
JOE HAEFNER


Do You Yell at Refs?



There are some things that really bother me and I'd like to propose a few perspectives that I'll bet you haven't considered.

Please listen to this message and read the article. It will make you a better coach and make your players better too!

>> More