Site Search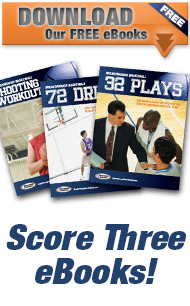 Q & A Forum
Experienced coaches are ready to answer your basketball questions! Visit our forum
Basketball Camps, Clinics, and Training
Kansas City / Lawrence / Topeka
If you want to get notified about the new camps, clinics, and player development programs, please enter your name and email address below:
2014 Summer Basketball Camp Schedule
Here is our 2014 summer camp basketball schedule. There are camps for boys and girls in grades 3 through 12. Grades are for the 2014-2015 school year.
Advanced Guard Skills Camp
Advanced Scoring and Shooting Camps
Advanced Post Play Camps
Ball Handling and Shooting Camps