Site Search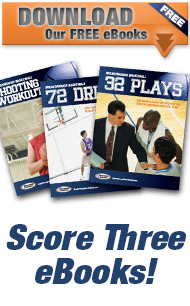 Q & A Forum
Experienced coaches are ready to answer your basketball questions! Visit our forum
Breakthrough Basketball Camps in Iowa
| | | | | |
| --- | --- | --- | --- | --- |
| Date | Location | Age Level | Type | Player Limit |
| Mar 14-16 | Dubuque, IA | 7th - College | | Full / Sold Out |
| June 13-15 | Cedar Rapids, IA | 7th - College | Attack & Counter | Full / Sold Out |
| June 14-15 | Des Moines, IA | 2nd - 4th | Youth Camp | Complete |
| June 14-15 | Des Moines, IA | 5th - 8th | Youth Camp - Sess | Full / Sold Out |
| June 28-29 | North Liberty, IA | 5th - 7th | Athletic Developm | Complete |
| June 28-29 | North Liberty, IA | 8th - 12th | Athletic Developm | Complete |
| July 8-10 | Des Moines, IA | 7th - College | Attack & Counter | Full / Sold Out |
| Aug 2-3 | North Liberty, IA | 2nd - 4th | Youth Camp | Full / Sold Out |
| Aug 2-3 | North Liberty, IA | 5th - 8th | Youth Camp - Sess | Full / Sold Out |
| Aug 16-17 | Des Moines, IA | 7th - 12th | Elite Guard Camp | Complete |
| Sept 27-28 | Dubuque, IA | 2nd - 4th | Youth Camp | Complete |
| Sept 27-28 | Dubuque, IA | 5th - 8th | Youth Camp - Sess | Full / Sold Out |
| Nov 1-2 | Cedar Rapids, IA | 6th - College | Shooting Camp | Full / Sold Out |
To get notified about new Iowa camps, registration openings, and early bird discount opportunities... please enter your email address below.
Get Notified About New Basketball Camps in Iowa
To get notified about new camps, clinics, and training opportunities in your area, enter your name and email address below:
More Camps in Other Regions
Host a Camp in Your Region
We're looking to add a few more camps across the country. If you would like your area to be considered, you need to be able to secure a gym with 10 or more baskets (high schools or colleges with multiple courts/gyms can work). Please
fill out this form
if you would like us to consider your region.
Here's What Players & Parents Said about the Basketball Camp