Podcast: Play in new window | Download
Subscribe: Apple Podcasts | RSS | More
Why You Should Listen?
 Jon Gordon's best-selling books and talks have inspired readers and audiences around the world. His principles have been put to the test by numerous NFL, NBA, and college coaches and teams, Fortune 500 companies, school districts, hospitals and non-profits. He is the author of The Wall Street Journal bestseller "The Energy Bus," "The No Complaining Rule," "Training Camp," "The Carpenter" and many others.    His tips have been featured on The Today Show, CNN, Fox and Friends and in numerous magazines and newspapers.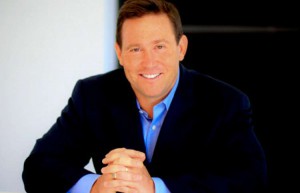 Jon is a graduate of Cornell University and holds Masters in Teaching from Emory University.  He and his training/consultant company are passionate about developing positive leaders, organizations and teams.
Listen to this episode of the Jim Huber Show to hear Jon speak in detail about the book "You Win in the Locker Room First" that he co-authored with Coach Mike Smith (Former Atlanta Falcons Head Coach).  The book draws on the extraordinary experiences to explore the seven powerful principles that any business, school, organization, or sports team can adopt to revitalize their organization.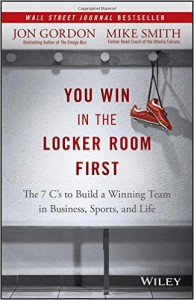 You will also learn how to get parents to support your culture, how not to let "Energy Vampires" destroy your culture, the need to fight for your culture, how to get players to emotionally feel, how to "Love Tough," etc.  There is so much beneficial information for coaches, parents and players that Jon discusses throughout the show!
Enjoy this episode of The Jim Huber Show!
What You will Hear In This Podcast
0:46- First Steps to Take to Build a Winning Culture
1:43- The Importance of Getting the Parent's Support
3:15- How to Get Parents to Buy In to Your Culture
4:22- The Importance of Staying the Course as a Parent to Support The Process
4:51- When Should a Parent Speak up on Behalf of Their Child
5:18- Coach K Reaching Players Through Feeling Instead of Hearing
6:50- Mission Statements Are Pointless Unless You have People on a Mission
7:10- Creative Ways That Can Get Your Players to Feel and be Passionate
8:47- Billy Donovan Uses the 7 C's to Become a Connected Team
11:03- Miami Heat Changed Focus from X's and O's to Culture and Connection
11:27- The Importance of Transformational Coach in Developing Better People
13:12- The Pressure of Winning Causes Organizations to Take Short Cuts
14:20- Make Sure You Have a Great Character Development Program
16:08- Jon Gordon's Favorite Book That He Has Written
17:10- The Success That Teams Have When Reading Books
19:00- Ways to Deal With an Energy Vampire
20:38- Lose Your Ego and Serve Others to be Great
21:44- Mike Smith and Atlanta Falcons Lost Sight of Daily Processes Due to the Pressure of Super Bowl or Bust
23:27- The Value of Focusing on Inside Out to Maintain a Successful Culture
23:40- Ways to Not Allow the Win at All Cost Pressures Tear Down Your Culture
25:06- There Are Times You Have to Fight For Your Culture
26:48- Earn the Right to Love Tough
18:24- The Trifecta with coach Jon Gordon

Movie: "Rocky"
Book: The Carpenter "Encompasses the Most of What we Have Been Talking About, That Probably Represents it the Best" – If I Gave Them One Book it Would be the Bible
Best Piece of Advice: "You Need to Talk to Yourself, Instead of Listen to Yourself. If You Listen to Yourself, Then You Hear all the Negative, the Fear, the Doubt, the Complaints.  If I Talk to Myself, I Can Feed Myself with the Words and Encouragement.  I Need to Keep on Moving Forward."   James Gills
Follow on Twitter: @JonGordon11
Find Information on Jon Gordon and purchase his books at www.jongordon.com
I'd love to know your thoughts after you check out the interview. What resonated? What did you learn?
Hit me up on Twitter: @jimhubershow or email me at thejimhubershow@gmail.com
Remember: "Let's Make The World Better Through Sports"