Steve Nash Passing Series Drill With Bob Bigelow


This is great for ball handling, hand-eye coordination, catching, ambidexterity, and passing. You can also use a wall if you...




Lute Olson 1-1-3 Zone Defense


During the 2010-2011 season at the varsity level, we ran mostly man to man defense, but we occasionally ran some zone defense. And when we did run zone defense, we ran...




Debunking the "Don't Cross Your Feet" Myth - Part 2


Due to the response to the article Debunking the "Don't Cross Your Feet" Myth, some of the questions, comments, and concerns needed to be addressed. I've had numerous discussions and debates with...




Are You Teaching This Life-Changing Lesson


As coaches, parents, and players, we all get lost in our own perspective because that's human nature. This video is a great reminder to respect and try to understand other....




New DVD - The Defense Your Opponents Will Hate!


In this DVD set, Coach Marshall reveals all the secrets to his unique 2-3 zone defense. You learn all the drills, slides, tactics, concepts, adjustments, and everything you need to implement the defense yourself.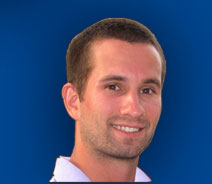 MESSAGE FROM
Joe Haefner



Are You Teaching This Life-Changing Lesson



As coaches, parents, and players, we all get lost in our own perspective because that's human nature. This video is a great reminder to respect and try to understand other....

>>More