How Do You Handle The Heartache Of A Season-Ending Loss?


Talking to the players after a season-ending loss is one of the most difficult things for coaches to do. Here are some tips to make this a positive experience for everyone...




The Drill That Every Coach Should Use


This drill improves your ball handling, defense, conditions your players, improves athleticism, and more...




New Simple Offense Against Zone Defenses


Here is a simple, yet effective zone offense that you can use against any zone defense. It will create constant overloads on each...




15 Surefire Coaching Tips to Make Next Season More Successful Than Ever!


The season is winding down. Routines change, friendships have grown, priorities change. As a coach, what should you do now? When practice time comes and there is no practice, what do you do?




Do You Want A Pro Coach To Come To You - Host A Camp


Pro coach Don Kelbick also can travel to your camp, clinic, or school and work with your players.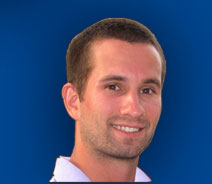 MESSAGE FROM
JOE HAEFNER



How Do You Handle The Heartache Of A Season-Ending Loss?



Talking to the players after a season-ending loss is one of the most difficult things for coaches to do. Here are some tips to make this a positive experience for everyone...

>>More