Be sure to check out the blogs and forum posts at the bottom of the page as well.



NEW Drill - 5 vs. 4 Defensive Disadvantage Drill


The purpose of this drill is to teach the players how to defend in a disadvantage situation by forcing them to rotate defensively in order to...




Chris Paul Hesitation Move & The Importance of Counter Moves


Check out this video on the Chris Paul hesitation move and the critical keys to having a deadly hesitation move.




7 Tips For Developing Offseason Workouts


Check out these 7 tips from Don Kelbick that will help you effectively use this offseason as a stepping stone to a successful basketball season...




A Cheaper & More Effective Alternative to Summer Basketball Camps


Many parents and players are spending this time of the year to find some quality summer basketball camps to send their children to in hope of improving at the game of basketball, making friends, and possibly getting...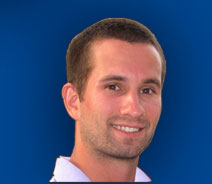 MESSAGE FROM
JOE HAEFNER



A Cheaper & More Effective Alternative to Summer Basketball Camps



Many parents and players are spending this time of the year to find some quality summer basketball camps to send their children to in hope of improving at the game of basketball, making friends, and possibly getting...

>>More