Nate Bowie Camps
Who is Nate Bowie?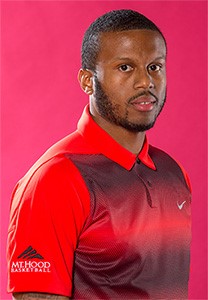 Coach Nate Bowie is currently the Head Men's Basketball Coach at Mt. Hood Community College outside Portland, Oregon. Coach Bowie has been involved with Breakthrough Basketball for the last three years, assisting at camps around the Kansas City area, as well in Portland.
Coach Bowie played eight years of professional basketball in Africa, Canada, Europe, the Middle East and the United States. He played in NBA D-League, Canada, NBA Summer League, Morocco, Slovenia, Spain, Portugal, Qatar, The Republic of Georgia, Ukraine, Turkey, Greece and Kosovo (Balkan League).

Nate was named 1st Team All-Metro, 1st Team All-State and was the 5A Sub-State Champion in Kansas in 2004 before finishing fourth at the state championships.
During the 2004 season, Bowie scored 42 points in a game to break the single game record held previously by NBA veteran Earl Watson.
After high school, Bowie attended Colby Community College (CCC) where he led the conference in scoring and was second in the region with 20.8 points per game. While at CCC, he received NJCAA First Team All Jayhawk Conference, All-Region and was an All-American nominee. From 2004-2006 Bowie attended Central Arkansas University. As a senior, he averaged 17.5 points per game and 20.3 points in Southland Conference action earning the conference scoring title. On February 2, 2008, he scored 39 points in a win against Nicholls State, surpassing Scottie Pippen for the most points scored in a conference game. Bowie earned NCAA D-1 All Southland Conference 2nd Team honors and was an NCAA All-American. At the end of his college career, Rand Chappell described Bowie's career as "solid, and sometimes spectacular."

He was inducted into the Hall of Fame for Colby Community College/Jayhawk Conference in 2016.