Site Search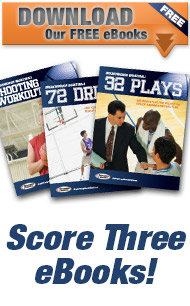 Q & A Forum
Experienced coaches are ready to answer your basketball questions! Visit our forum
Elite Youth Scoring & Playmaking Camp
St. Augustine, Florida
July 31 - August 2, 2018

Elite Skills Coach Ryan Thomas!

Work in progress...
Who is Ryan Thomas?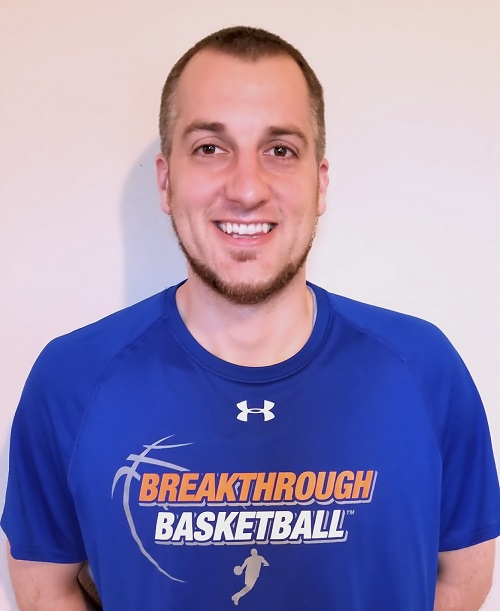 After a strong high school basketball career, Ryan earned a scholarship to play college basketball at Concordia University where he played for 2 years before transferring to finish his college basketball career at Central Michigan University.
Coach Thomas has over 12 years of experience coaching at multiple levels (youth, AAU, YBOA, and High School). Through his dedication, leadership, innovation and tireless work ethic Thomas has become a sought after skills trainer. As a skills trainer he has helped mold thousands of young people around the country developing their game.
Here is a brief overview of Coach Thomas' coaching credentials:
Owner of HoopGrind Basketball - Basketball Development Program (www.hoopgrind.com)
o Trained and developed many college and professional players
o Currently trains players from youth to professional level
2016-Present Associate Head Coach / Athletic Director Impact Christian Academy
2011-2015 Assistant coach at Edward H. White High School - Jacksonville Florida (6A)
Multiple top 5 FHSAA state rankings
Multiple District Championships
1 FHSAA Final Four appearance
Coach Thomas began working for Breakthrough Basketball as a lead assistant in 2015
Camp Details
When
Tuesday July 31, 2018 -- 9:00 AM to 3:00 PM
Wednesday August 1, 2018 -- 9:00 AM to 3:00 PM
Thursday August 2, 2018 -- 9:00 AM to 3:00 PM

Limited Availability
Each session is limited to 60 players to ensure a high number of repetitions and improvement

Where
The Players Championship Boys & Girls Club
555 W King St
St Augustine, FL 32084
Travel and Accommodation Options
Camp attendees can get a 10-15% discount by using this link and booking any hotel owned by the Wyndham Hotel Group (Days Inn, Ramada, Baymont, Microtel, Super 8, Howard Johnson, Travelodge, Knights Inn and Wingate). Find a nearby Wyndham hotel and get the Breakthrough Basketball discount.
Price
$245 $196 (Sign up before April 15th and receive 20% off!)
Players - Sign Up Now to Pre-Register:
Sign up now to pre-register which will get you on a priority list to submit final registration to guarantee your spot. Final registration and payment will be accepted on 1/10/2018
Observing Coaches
Coaches can attend for free by working the camp. Email us if you're interested in helping with the camp.
Otherwise there is a $97 fee to attend as an "observing coach". You will get to learn new drills and techniques from Ryan Thomas, just like all the players and other coaches in attendance. Visit this link to reserve your spot as an observing coach.
If you have any questions, don't hesitate to email us or request a phone call.
Sincerely,

Jeff Haefner
Joe Haefner
Breakthrough Basketball, LLC.