Site Search
Q & A Forum
Experienced coaches are ready to answer your basketball questions! Visit our forum
Texas
Categories:
Defense Offense (Team) Post Play
Ages:
All Ages Youth Middle School High School+
Summary:
This is a quickhitter play versus a man to man defense. The play allows a shooter to get open then it creates a two man game between the shooter and post player with a ball screen.
Personnel:
Need a 3 point shooter and a strong post player.
Instructions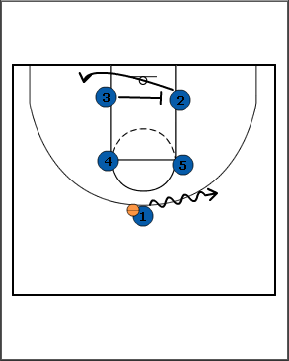 1 dribble to the side of the shooter.
3 Sets a cross screen.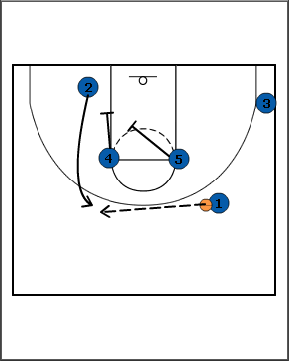 After the cross screen the 3 goes to ball side corner.
4 & 5 set staggered screens for the 2.
1 looks for 2 coming up for the 3 point shot.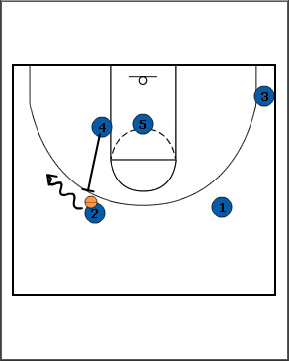 After 1 passes the ball to the 2, the 4 comes and sets a ball screen.
This creates a two man game, as the 2 penetrates looking for 5 posting in the middle of the lane.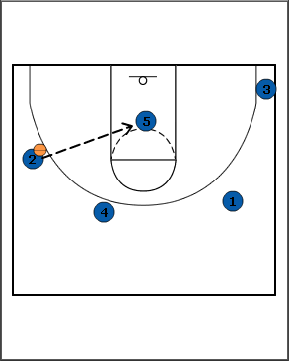 After the ball screen, 2 penetrated to create some spacing and looks for the 5 in the middle of the paint.
After the 4 screens, he will pick and pop, spotting up on the wing.